New aid package from Germany to Ukraine
Germany approved a new military aid package of 400 million euros to Ukraine.
In his statement to Bild newspaper, German Defense Minister Boris Pistorius stated that the aid package will include urgently needed ammunition, armored vehicles and mine clearance systems, and said: "We will also send special military clothing, electricity and heat generators for winter. "The package will have a total value of 400 million euros." saying.
THE CORONA TEST WAS POSITIVE
Minister Pistorius also announced that he will not be able to attend the "Ukrainian Defense Contact Group" meeting to be held at Ramstein Air Base due to his positive Covid-19 test.
Germany, which has significantly increased its military support for Ukraine in recent months, is the second most supportive country to Ukraine after the United States.
Germany had previously delivered billions of dollars worth of weapons and equipment, including tanks, infantry fighting vehicles, armored personnel carriers, reconnaissance aircraft and air defense systems. (AA)
Source: Sozcu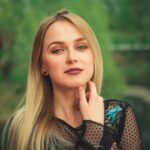 Sharon Rock is an author and journalist who writes for 24 News Globe. She has a passion for learning about different cultures and understanding the complexities of the world. With a talent for explaining complex global issues in an accessible and engaging way, Sharon has become a respected voice in the field of world news journalism.