F-35 enigma in the US: They asked the public for help for the missing plane
The US Army's F-35B Lightning II fighter jet, whose unit price is estimated at around $80 million, crashed near lakes Moultrie and Marion, north of the city of Charleston, South Carolina.
The pilot escaped by jumping from the plane using an ejection seat. According to information from US media, the pilot was found in the area of ​​South Kenwood Drive. It is stated that the condition of the pilot, whose reason for jumping from the plane is still unknown, is stable and he was transferred to a medical center in the region.
An investigation has been launched in the region to find the F-35 aircraft. While search efforts by land and air continued, authorities asked the local population for help in finding the plane.
In the post shared by Joint Base Charleston on the
"HOW COULD YOU LOSE AN F-35?"
US House of Representatives member Nancy Mace, in her post on her social media account, said: "How can you lose an F-35? Why is there no tracking device and what do we want from the public? Find the plane and deliver it? he said.
"WHETHER IN THE AIR OR UNDER WATER, NO ONE KNOWS"
Mace said in another post that the US Marine Corps would brief him on the situation on Monday afternoon. "No one knows if the F-35 is in the air or underwater," Mace later said.
The US military temporarily grounded all F-35s after a crash in the state of South Carolina in 2018.
The F-35, produced by the Lockheed Martin aviation company and costing $80 million, is one of the most advanced warplanes in the world.
Source: Sozcu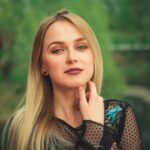 Sharon Rock is an author and journalist who writes for 24 News Globe. She has a passion for learning about different cultures and understanding the complexities of the world. With a talent for explaining complex global issues in an accessible and engaging way, Sharon has become a respected voice in the field of world news journalism.