US Statement on $6 Billion Prisoner Exchange
The Strategic Communications Coordinator of the White House National Security Council, John Kirby, responded to questions from journalist Christiane Amanpour on the "CNN International" channel.
Kirby stated that Iran can request money for humanitarian needs and agricultural products: "The system will be set up in such a way that we will give this money to sellers who will buy medicine, food and agricultural products, and then we will deliver to Iran, Iran will not be able to touch this money ". saying.
"WE CAN REFREEZE"
Kirby stated that if something goes wrong in this process, they can stop the transaction and freeze the funds again, adding: "We will only do this if we think Iran will try to cheat in the long term or direct the funds inappropriately. . Because this entire process is followed by the United States Department of the Treasury." he said.
Noting that the money will be used in accordance with conditions determined by the Treasury, Kirby emphasized that how and for what purpose this money is withdrawn can be controlled and that "they will have the final decision-making authority."
Kirby also addressed the issue of nuclear relations with Iran, noting that the nuclear issue is handled completely separately from the swap deal.
"THERE IS NO NEGOTIATION"
Kirby stated that their goal is not to "achieve any kind of rapprochement with Iran" with this deal and said they would prefer the issue be resolved through diplomatic means, but there are no efforts or negotiations at this time.
Kirby stated that the decision to make a swap deal was not easy for President Joe Biden, but it had to be done to appeal to Americans and they were very happy to have achieved it.
Stating that the freed Americans were "kept in terrible conditions," Kirby emphasized that they will be reintegrated into society and given every opportunity for their physical and mental health.
Kirby claimed that the freed Americans were "unjustly detained" and that these people would return to the US with their two family members who were not allowed to leave the country.
PRISONER EXCHANGE WITH IRAN
It was shared in American and Iranian media news that the two countries would exchange prisoners in exchange for the release of the 6 billion Iranian dollars frozen in South Korea.
The White House confirmed on August 10 that five US citizens detained in Iran were released from prison and placed under house arrest.
Iranian Deputy Foreign Minister Ali Bakıri also drew attention to the developments in prisoner exchange negotiations with the US, noting that Iran's frozen assets and many Iranian citizens detained in the US. they would be released.
The spokesman for the Iranian Foreign Ministry, Nasser Kenani, announced in his statement that the money blocked in South Korea will be transferred to accounts in Qatar and a prisoner exchange will also take place.
The president of the Central Bank of Iran, Mohammad Reza Ferzin, also stated that 5,000 million 573 million 492 thousand euros of the assets released within the framework of the prisoner exchange agreement reached with the United States were deposited in Iranian bank accounts in Qatari banks. .
The Qatari Foreign Ministry had announced that the mediation agreement between Washington and Tehran had begun to be implemented and, within this framework, Iran had released five Americans and Iranian funds frozen in South Korea had been transferred to Qatar.
Iran also confirmed that five Iranians detained in the United States were released under the deal. (AA)
Source: Sozcu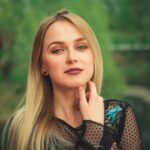 Sharon Rock is an author and journalist who writes for 24 News Globe. She has a passion for learning about different cultures and understanding the complexities of the world. With a talent for explaining complex global issues in an accessible and engaging way, Sharon has become a respected voice in the field of world news journalism.