She was the first female president of the country… The impeachment process has begun
In Georgia, the government asked the Constitutional Court to begin impeachment proceedings against President Salome Zurabishvili.
The Supreme Court's written statement states that the parliamentarians asked the court to initiate impeachment proceedings against President Zurabishvili.
It was noted that the petition signed by a total of 80 parliamentarians, including the chairman of the ruling Georgian Dream Party and member of parliament, Irakli Kobakhidze, and the speaker of Parliament, Shalva Papuashvili, will be examined by the Constitutional Court. .
The Supreme Court stated that it would present the result to parliament within a month.
WHAT HAPPENED?
President Zurabishvili's program of visits to European countries, which began at the end of August, aroused the reaction of the president of the Georgian Dream Party, Kobakhidze.
Noting that there is a parliamentary system in the country, Kobakhidze stated that, according to the Constitution, the president does not have the right to direct foreign policy without working in coordination with the government.
Stating that Zurabishvili went to meetings in Europe only by his own decision, Kobakhidze stated that impeachment proceedings were initiated against the president for having violated the constitution.
"I AM NOT GOING ANYWHERE"
President Zurabishvili also reacted when the government moved to start impeachment proceedings against him, saying: "I'm not going anywhere. "I think everyone should forget the dream of me resigning," he said.
HOW WILL THE PROCESS WORK?
According to the constitution, the signature of 50 deputies in the 150-person parliament is required to begin impeachment proceedings against the president of Georgia, and the support of 100 deputies is required to complete the process.
Consequently, the ruling Georgian Dream party, which only has 84 seats in parliament, will need to gain support from opposition parties. (AA)
Source: Sozcu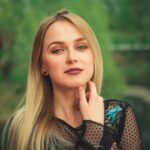 Sharon Rock is an author and journalist who writes for 24 News Globe. She has a passion for learning about different cultures and understanding the complexities of the world. With a talent for explaining complex global issues in an accessible and engaging way, Sharon has become a respected voice in the field of world news journalism.