The UN released the sad panorama: There are thousands of dead and missing
The UN Office for the Coordination of Humanitarian Affairs (OCHA) today published a new report, updating the death toll, which it had announced at 11,300 in the report on the Libya flood disaster on September 16, to 3,958.
MORE THAN 9 THOUSAND PEOPLE MISSING
According to the data shared by OCHA in its report based on the World Health Organization (WHO), it was stated that 3,958 people lost their lives and more than 9,000 people were missing due to the flood disaster in eastern Libya.
It was noted that search and rescue efforts continue and these numbers are expected to increase.
MORE THAN 40 THOUSAND PEOPLE WERE DISPLACED
According to data from the UN's International Organization for Migration (IOM), more than 40,000 people were displaced in the northeast of the country.
The statement said limited data could be collected due to access restrictions in places such as the town of Derne, which was hardest hit by the flood, and that the number of displaced people was expected to be higher. At least 30 thousand people were displaced in the city of Derna.
EMERGENCY CALL FOR HELP
Data from the United Nations Children's Fund (UNICEF) states that approximately 300,000 children affected by the floods in Libya face an increased risk of diarrhea, cholera and malnutrition, as well as the risk of violence and abuse.
It was recalled that after the flood, 10 million dollars were urgently allocated from the UN Central Emergency Fund (CERF) for Libya and subsequently a request was made for "emergency aid" worth 71.4 million dollars.
It was reported that in Libya there are 884 thousand people in need and it is intended to meet the urgent needs of 250 thousand of them.
FLOOD DISASTER IN LIBYA
Storm "Daniel", which hit the central Mediterranean and affected eastern Libya on September 10, caused flooding in the cities of Benghazi, Beyda, Marj, Suse and Derna.
The Prime Minister of the Government of National Unity, Abdulhamid Dibeybe, declared on September 11 a three-day mourning throughout the country due to the flood catastrophe, and the Libyan Presidential Council called on brotherly countries and international institutions " help for regions damaged by the flood catastrophe". ". (BRITISH AUTOMOBILE CLUB)
Source: Sozcu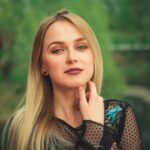 Sharon Rock is an author and journalist who writes for 24 News Globe. She has a passion for learning about different cultures and understanding the complexities of the world. With a talent for explaining complex global issues in an accessible and engaging way, Sharon has become a respected voice in the field of world news journalism.