Biden announced: Sanctions will be applied
US President Joe Biden announced at a White House press conference that they will impose sanctions on former Iranian President Mahmoud Ahmadinejad and the Iranian Intelligence Ministry.
In his speech, Biden also referred to the release of five American citizens in Iran. Stating that citizens "finally returned to their countries," Biden thanked South Korea, Switzerland, Oman and Qatar for the role they played in this process.
The US president especially thanked the Sultan of Oman, Haitham bin Tarik, and the Emir of Qatar, Sheikh Tamim bin Hamad, saying they both facilitated the prisoner exchange deal with Iran.
Recently, the United States decided to impose sanctions on approximately 150 targets related to the war between Ukraine and Russia. Also on the list are five Turkish companies and one Turkish citizen.
Source: Sozcu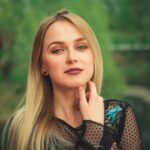 Sharon Rock is an author and journalist who writes for 24 News Globe. She has a passion for learning about different cultures and understanding the complexities of the world. With a talent for explaining complex global issues in an accessible and engaging way, Sharon has become a respected voice in the field of world news journalism.