Ukrainians flock to Poland
The post on the Polish Border Guard's social media account states that there has been heavy traffic into the country since the start of the war between Ukraine and Russia.
EXCEEDED 15 MILLION
It was reported that only yesterday 28,600 people entered the country from Ukraine and stated: "The number of people who passed from Ukraine to Poland since the beginning of the war amounted to 15 million 630 thousand." The expression was used.
It was recorded that the total number of Ukrainians who left Poland amounted to 13 million 883 thousand.
In its March statement, the Polish Presidential Office stated that approximately 1.3 million war refugees from Ukraine remained in Poland after many people who escaped Russian attacks headed to other countries or decided to return to Ukraine.
WELCOME 3 MILLION UKRAINIANS
Polish President Andrzej Duda told public broadcaster Polish Radio in April that the country was home to about 3 million Ukrainians, including those who arrived before the war.
Authorities say border crossings and returns can be made by the same people and that they control the number of crossings rather than the number of people. (AA)
Source: Sozcu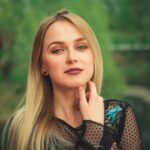 Sharon Rock is an author and journalist who writes for 24 News Globe. She has a passion for learning about different cultures and understanding the complexities of the world. With a talent for explaining complex global issues in an accessible and engaging way, Sharon has become a respected voice in the field of world news journalism.