Hunter Biden is suing the IRS over tax disclosures after agent testimony
Associated press

September 18, 2023
Hunter Biden sued the Internal Revenue Service on Monday, alleging that two agents who alleged interference in the case against him improperly shared his personal tax information amid escalating legal and political battles as the 2024 election approaches are.
The lawsuit says the officers were trying to embarrass Mr. Biden." Biden says the federal whistleblower protections sought by the agents do not include sharing confidential information in press interviews and testimony before Congress.
The lawsuit comes as a long-running investigation into Hunter Biden continues to unfold against a sharply political backdrop, including an impeachment inquiry targeting his father, President Biden.
Hunter Biden was indicted days ago on federal firearms charges, alleging he lied about his drug use to buy and own a gun in October 2018. His lawyers have indicated they plan to fight the charges. The case could be headed for a potentially high-stakes trial with the 2024 elections just around the corner.
The new civil lawsuit filed in Washington alleges that the improper disclosures included the specific tax years examined, deductions and allegations about liability. While the lawsuit does not call into question the investigation itself, it does seek to enforce compliance with federal tax and privacy laws and stop the spread of unsubstantiated allegations and unlawful disclosure of his tax information.
IRS Special Agent Greg Shapley and a second agent, Joe Ziegler, have alleged that this was the case
a
pattern of slow-moving investigative steps into Hunter Biden in testimony before Congress. Both have denied political motives. They allege that the prosecutor overseeing the investigation, Delaware U.S. Atty. David Weiss did not have full authority to file charges in other jurisdictions.
Wiess, who was originally appointed by the former president
Donald
Trump and continued to oversee the Hunter Biden investigation, has denied that he did not have the authority to bring charges. Atty. General Merrick Garland also said Weiss had full authority."
Still, Wiess applied for and was granted special counsel status last month, giving him broad powers to investigate and report his findings.
Hunter Biden was expected to plead guilty to misdemeanor charges of failing to pay taxes on time as part of a plea deal with prosecutors that also included an agreement on gun charges. However, that deal imploded in court after a judge raised questions about it. Republicans had described the plea deal as a sweetheart deal.
The IRS and attorneys for the two men did not immediately return messages seeking comment.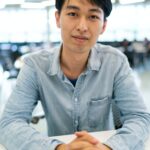 Fernando Dowling is an author and political journalist who writes for 24 News Globe. He has a deep understanding of the political landscape and a passion for analyzing the latest political trends and news.