Prison sentence for opposition leader confused the country: 9 dead
After the Senegalese court sentenced opposition leader and presidential candidate Ousmane Sonko to 2 years in prison for inciting youth to commit crimes, 9 people lost their lives.
The Interior Minister, Antoine Diome, in statements to state television, shared the information that there were victims in the protests organized to react to the prison decision. Explaining that 9 people lost their lives in the demonstrations held in the capital Dakar and Ziguinchor, where Ousmane Sonko is mayor, Diome said: "We reject the damage to public and private property and the acts of violence."
Sonko was acquitted of rape charges at a hearing in the capital Dakar yesterday and sentenced to 2 years in prison for inciting young people to commit crimes. Ndeye Khady Ndiaye, the owner of the beauty salon, who was tried with Sonko and allegedly raped, was also sentenced to 2 years in prison for "preparing the ground for adultery and immorality".
REJECTED THE CHARGES
Sonko denied the charges against him, arguing that the case was politically motivated.
In a statement from Sonko's party, PASTEF, it was claimed that the court's decision was part of a political conspiracy, and party supporters were called to "stop all activities and take to the streets."
The opposition leader was accused of raping an employee of the "Sweet Beauty" beauty salon in Dakar on February 3, 2021, and 14 people lost their lives in the incidents. The opposition leader would not be a presidential candidate in the elections if he were convicted of rape.
It is not yet clear whether Sonko's sentence will bar his candidacy. (AA)
Source: Sozcu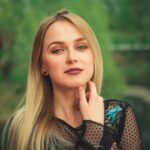 Sharon Rock is an author and journalist who writes for 24 News Globe. She has a passion for learning about different cultures and understanding the complexities of the world. With a talent for explaining complex global issues in an accessible and engaging way, Sharon has become a respected voice in the field of world news journalism.