The Netherlands wants to buy dozens of Leopard 1 tanks from a Swiss company to supply to Ukraine, reports ANP. But permission from the Swiss government seems hard to get, according to foreign affairs commentator Bernard Hammelburg. "The Swiss have a law that prohibits the sale of weapons to a country at war."
Switzerland retains its traditional neutrality and stays out of conflict with Russia as much as possible. Therefore it essentially blocks the export of weapons destined for Ukraine. Prime Minister Mark Rutte urgently asked the Swiss for approval, but according to insiders the question is whether the sale can be closed.
Traditional neutrality
"It's a hallmark of neutrality," says Hammelburg. «Even if Switzerland does not always adhere to it. Sometimes Swiss weapons ended up in Syria, in the hands of Assad. So it doesn't always work, but they are passionately trying to keep using it.'
He continues: "Recently, a committee in the Swiss parliament presented a proposal to be a little more flexible towards Ukraine, for example by allowing countries to buy tanks and deliver them to Ukraine, or to keep the tanks themselves and other tanks in Ukraine. But last night the Swiss parliament voted against it by 98 votes to 75. So it's not going to happen, it's a dead end," says Hammelburg.
According to Hammelburg, it is not true that they are completely impartial. "But the law is very tough when it comes to arms deliveries. Parliament – ​​and especially right-wing parties – are quite powerful in Switzerland at the moment. They say, absolutely not, we won't do it.'
Leopard 1
The Leopard 1 is a slightly older tank than the flagship Leopard 2, of which Ukraine has also received dozens. However, Kiev can use them well in the fight against Russia. Especially now that Ukraine wants to launch a counterattack.
Earlier this year, the Netherlands announced it would buy "at least" one hundred Leopard 1A5 main battle tanks for Ukraine alongside Germany and Denmark. Those modernized tanks had to come from German industry. Swiss company Ruag is expected to provide part of that number. The Netherlands hopes to be able to buy 96 tanks from the company, writes the Swiss newspaper Tages-Anzeiger.
Author: Joelle Baelde
Source: BNR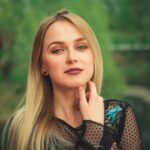 Sharon Rock is an author and journalist who writes for 24 News Globe. She has a passion for learning about different cultures and understanding the complexities of the world. With a talent for explaining complex global issues in an accessible and engaging way, Sharon has become a respected voice in the field of world news journalism.