Bloomberg: Mehmet Şimşek will be Minister of Finance and Finance
While President Erdoğan was expected to announce the cabinet on Saturday, one of the more curious names in the cabinet was the Treasury and Finance Minister.
The US financial agency Bloomberg, citing sources with direct knowledge of the matter, wrote that Erdogan will appoint Mehmet Şimşek, who defends traditional economics, as the new Treasury and Finance Minister to support market confidence.
While it was claimed that Şimşek would be responsible for all of Turkey's economic policies in the new cabinet, which is expected to be announced on Saturday, his name was requested not to be revealed due to the sensitivity of the issue.
Both the Office of the Presidency and Şimşek's spokesperson declined to comment on the matter.
ERDOĞAN PROMISES 'REPUTATION'
In his balcony speech after the election results, Erdogan vowed to build an "internationally reputable financial team" that would ensure stability and confidence, but investors have been on edge since Erdogan was re-elected as president in a runoff. presidential election on May 28 and the lira fell to new record levels. .
A former Merrill Lynch strategist respected by investors for defending his orthodox economic views, Şimşek previously served as Erdogan's deputy prime and finance minister.
In his last cabinet role, Şimşek frequently traveled to London with then-Central Bank Governor Murat Çetinkaya to try to allay investor concerns about Erdogan's ambitions for greater control over his economic policy. This situation caused the lira to fall rapidly.
According to the Bloomberg news, Şimşek will replace Nureddin Nebati, who has been finance minister since the end of 2021.
Source: Sozcu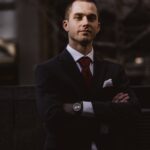 Andrew Dwight is an author and economy journalist who writes for 24 News Globe. He has a deep understanding of financial markets and a passion for analyzing economic trends and news. With a talent for breaking down complex economic concepts into easily understandable terms, Andrew has become a respected voice in the field of economics journalism.