Istanbul May Walk Champions have been announced
The Istanbul Chamber of Commerce (ITO) announced the products with the highest increase and decrease in retail prices in Istanbul in May 2023.
The potato, which is found in the subgroup of Expenditures on Food, Vegetables and Fresh and Dried Fruits, was the product with the highest price increase with 31.03 percent.
Strawberry with 23.72 percent, banana with 19.50 percent, spinach with 16.82 percent, salami with 15.44 percent, parsley with 14.59 percent, children's socks with 14.44 percent and bedding with 14.30 percent.
141 OF 242 PRODUCTS ARE TIME IN MAY
While the retail price of 141 of the 242 products included in the ITO Istanbul Means of Wage Index increased, the prices of 25 products decreased, while the prices of 76 products remained unchanged.
In May 2023, the price of green pepper decreased by -49.51% and became the product whose price decreased the most.
Other products with price reduction; Eggplant with -34.55 percent, onion with -28.47 percent, cucumber with -25.64 percent, green beans with -21.82 percent, peas with -18.93 percent and zucchini with -16 .27 percent.
Source: Sozcu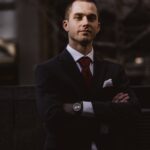 Andrew Dwight is an author and economy journalist who writes for 24 News Globe. He has a deep understanding of financial markets and a passion for analyzing economic trends and news. With a talent for breaking down complex economic concepts into easily understandable terms, Andrew has become a respected voice in the field of economics journalism.