Mawar nightmare in Japan
Flood and landslide warnings have been issued in Japan, which has been hit by Tropical Typhoon Mawar that erupted in East Asia.
The Japan Meteorological Agency (JMA) has updated its warnings for the tropical typhoon Mawar that has hit the southwestern region of the country. The JMA, which issued a flood and landslide warning for states in the Pacific Ocean, called for a temporary evacuation in some regions, including Kochi.
It was reported that the typhoon, which was recorded increasing its speed to more than 160 kilometers per hour, is expected to head towards Okinawa, in the west of the country. The agency, which warned of a "life-threatening natural disaster" in the Shikoku and Kinki regions, announced that 9-meter waves could reach the Okinawan coast.
HA ATTACK THE ISLAND OF GUAM, USA
Typhoon Mawar hit the island of Guam in the US on May 24 with strong winds and rain, power was cut across most of the island and most residents were evacuated.
The Guam National Weather Service (NWS) reported that the Category 4 typhoon passed through the northern part of Guam, with winds of up to 230 kilometers per hour.
US President Joe Biden also announced that a "state of emergency" was declared on the island of Guam, the US overseas territory in the Pacific Ocean. (AA)
Source: Sozcu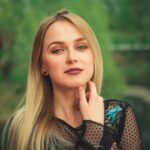 Sharon Rock is an author and journalist who writes for 24 News Globe. She has a passion for learning about different cultures and understanding the complexities of the world. With a talent for explaining complex global issues in an accessible and engaging way, Sharon has become a respected voice in the field of world news journalism.