Leader Wagner: We sent the body of a Turkish citizen to his country
Wagner, Russia's mercenary group, announced that it sent the bodies of a US citizen who was killed in the conflict in the Ukrainian town of Bahmut yesterday, and a Turkish citizen who was found dead in a building that was attacked, back to their countries.
In a video, soldiers from the Wagner group can be seen closing two coffins and wrapping one with the American flag and the other with the Turkish flag.
"We sent the bodies of an American and a Turk along with the prisoners," said Yevgeni Prigozin, Wagner's founder. Prigozin said a US citizen was killed while fighting in Bahmut, while a Turkish national was found under the ruins of a building pulled down by Ukrainian forces, along with a Turkish national, but the woman's body could not be removed.
Wagner stated that the deceased US citizen was former US Special Air Force soldier Nicholas Maimer. (Reuters)
Source: Sozcu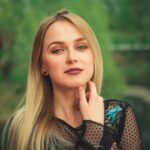 Sharon Rock is an author and journalist who writes for 24 News Globe. She has a passion for learning about different cultures and understanding the complexities of the world. With a talent for explaining complex global issues in an accessible and engaging way, Sharon has become a respected voice in the field of world news journalism.