Yesterday, the head of the Wagner group Yevgeny Prigozhin began the withdrawal of his troops from the hard-fought Bachmut. At the same time, he sharply criticized the Russian elite and the Russian military, warning of a new revolution "if the elite continues to protect their children from military service."
And that has everything to do with tactics, thinks Russia correspondent Joost Bosman. "He's a criminal, he's a terribly tough man, but he's also a realist," he says. "He tells it like it is, and I think he thinks it's the best way to serve the Russian operation in Ukraine."
Earlier, the mercenary leader had complained about the Russian military leadership and the fact that his troops were not receiving the necessary ammunition. He now he opens his mouth that the Russian military is not capable enough. According to Prigozhin, this is something that can ultimately lead to the dissatisfaction of Russian citizens. A warning that Bosman can certainly understand. "I think it's pretty realistic about it."
Profile yourself
But, Bosman thinks, there's also a form of self-profiling hidden in it. Prigozhin has always claimed to be the frontman of Wagner, and he presents himself as such. "He can claim victory in Bachmoet, for example," explains Bosman. "So if the Russian army finally screwed up, you can always wash your hands of his innocence and say that Wagner did a good job."
However, the question is how long the Kremlin will tolerate Wagner's verbal abuse. Bosman points out that Prigozhin still has few friends in Moscow because he argues with everyone. "The only one he can count on is Russian President Vladimir Putin himself, which is why he can continue to do so," says Bosman. "He just needs It."
Counterweight
And not just to book a possible victory in Ukraine, he stresses. Putin would like to keep Wagner to continue to counterbalance the army. In times of war, generals and officers tend to seize power, Bosman says. "And that seems to worry Putin," he says. "That's why he has a counterweight in Prigozhin."
However, that mutual relationship is also over, Bosman thinks. "If Prigozhin is no longer needed, he may have to be careful."
Scheduled match
According to Bosman, criticism of Prigozhin and his Wagner group is slowly reaching the Russian population, which makes Prigozhin's words all the more dangerous. "He almost looks like a disguised threat of a coup," he thinks. And Putin will not like it. Unless he is directed by the Kremlin, which is also an option ».
Follow the latest news about the war in Ukraine in our live blog
Bosman also sees the latter as a realistic option. Especially since such an outspoken opponent of Putin would be too dangerous. He can't imagine anyone behaving so provocatively while he's aware of the danger that it entails. "Prigozhin is a very intelligent man and is very good at establishing and maintaining contacts," concludes Bosman. "So you can't imagine he's reckless."
Author: Remy Gallo
Source: BNR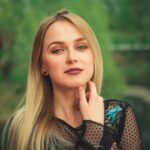 Sharon Rock is an author and journalist who writes for 24 News Globe. She has a passion for learning about different cultures and understanding the complexities of the world. With a talent for explaining complex global issues in an accessible and engaging way, Sharon has become a respected voice in the field of world news journalism.