Brilliant comeback in Boston Celtics-Miami Heat series
In the American Basketball League (NBA) Eastern Conference finals, the Boston Celtics defeated the Miami Heat 110-97, making it 3-2 in the series they were behind.
In Game 5 of the NBA Eastern Conference Finals, the Celtics hosted the Heat at TD Garden.
Derrick White had 24 points, 3 rebounds, Marcus Smart 23 points, 5 steals, Jayson Tatum 21 points, 8 rebounds, 11 assists, and Jaylen Brown had 21 points and 3 steals for the Celtics.
Duncan Robinson played with 18 points, 9 assists, Bam Adebayo with 16 points, 8 rebounds, Haywood Highsmith with 15 points and Jimmy Butler with 14 points, 5 rebounds and 5 assists for the road team. Ömer Faruk Yurtseven on the Heat finished the game with 2 points, 2 rebounds and 1 block, where he stayed on the field for 3 minutes and 20 seconds.
Game 6 of the series will be hosted by the Heat on Sunday, May 28 at 03:30 CET. The team that achieves 4 victories in the series will be the rival of the Denver Nuggets in the NBA final. (AA)
Source: Sozcu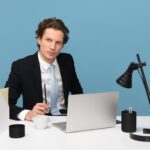 Robert Happel is an author and sports journalist who writes for 24 News Globe. He has a deep passion for sports and a talent for analyzing the latest developments in the world of athletics. With a unique perspective and a wealth of knowledge on the subject, Robert has become a respected voice in the field of sports journalism.