Biden and McCarthy close to agreement on US debt ceiling
US President Joe Biden and US House Speaker Kevin McCarthy are close to reaching an agreement to limit spending on most products and increase the debt limit of $31.4 trillion over two years.
A US official told Reuters the as-yet-unsigned agreement would increase discretionary spending on the military and veterans and keep mandatory defense spending at current levels this year.
MORE THAN $1 TRILLION DOLLARS
The final agreement will set the total amount the government can spend on optional programs such as housing and education, but will not categorize them individually, according to the source familiar with the negotiations.
According to another source, the two parties agreed on a figure that will exceed one trillion dollars in total.
US Treasury Secretary Janet Yellen has warned that if the debt ceiling is not raised, the Treasury may not be able to make payments before June 1. (Reuters)
Source: Sozcu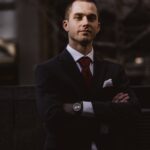 Andrew Dwight is an author and economy journalist who writes for 24 News Globe. He has a deep understanding of financial markets and a passion for analyzing economic trends and news. With a talent for breaking down complex economic concepts into easily understandable terms, Andrew has become a respected voice in the field of economics journalism.