The price of gas in Europe has fallen to its lowest level in nearly two years. The price of a megawatt-hour of gas dropped nearly nine percent yesterday to 25.35 euros, but we're still not completely out of the woods, thinks energy expert Jilles van den Beukel of the Center for Strategic Studies in The Hague.
Because although the outlook for next summer is good, he underlines that we are in a different situation in the long term. "We are not getting back to normal yet," Van den Beukel said. "Prices may have returned to fairly normal levels, but the situation is not. We have to continue to do without most of the Russian gas, and that means a lot of European LNG imports and a lot of reduced demand.'
Furthermore, according to Van den Beukel, the price for one megawatt hour in winter is already 50 euros. "And that's a very big difference." Perhaps the now replenished gas reserves—just like last winter—may play a part in that, he thinks. "It has to be reviewed every winter," he says. "This winter went well and reserves remained at 55 per cent of the level. Now we are at 60-65 per cent, so there is no need to add this summer ».
"Crisis Over"
In the CEO, Belgian energy trader Matthias Detremmerie argues that Europe has been "too fast for Putin" and that European independence has been confirmed. According to Van den Beukel, he is partly right about this. "The crisis is indeed over, but the predicament is not yet," he continues. "Now is the time to see how things are in the new world without Russian gas."
He points out that not only has the energy supply changed dramatically, but consumption has also dropped significantly. "Industrial demand in particular has declined," she points out. "This is also one of the questions analysts are asking now: how quickly will industrial demand recover in Europe?"
The same question can be asked about the market in Asia, and the same answer will follow: everything is ramping up slowly. Van den Beukel: 'Last year's extremely high gas prices were not good news for the future of gas.'
Author: Remy Gallo
Source: BNR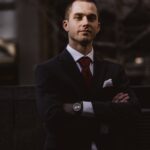 Andrew Dwight is an author and economy journalist who writes for 24 News Globe. He has a deep understanding of financial markets and a passion for analyzing economic trends and news. With a talent for breaking down complex economic concepts into easily understandable terms, Andrew has become a respected voice in the field of economics journalism.