Support of Emiliano Martínez to Lionel Messi
Emiliano Martinez reacted strongly to his Argentine teammate Lionel Messi being whistled at Paris Saint-Germain, saying he was willing to forgo his own salary if Messi was transferred to Aston Villa.
This statement by Martínez had a great impact in the world of football after the reactions and criticism given to Messi.
Martínez stated that he believes that Messi does not deserve such treatment and is proud to play with him. As a teammate, he expressed his confidence in Messi himself and his contributions to the team, highlighting the privilege of being with him on the field.
Martínez also drew attention when he announced that he was willing to forego his own salary if Messi was transferred to Aston Villa.
This showed that Martínez appreciates Messi's value and influence, while at the same time wanting to help Messi financially to bring him to Aston Villa.
Source: Sozcu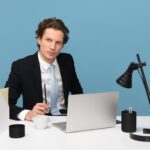 Robert Happel is an author and sports journalist who writes for 24 News Globe. He has a deep passion for sports and a talent for analyzing the latest developments in the world of athletics. With a unique perspective and a wealth of knowledge on the subject, Robert has become a respected voice in the field of sports journalism.