This Sunday, nearly 60 million eligible Turks will once again go to the polls for the second round of Turkish presidential elections. Two weeks ago, incumbent President Recep Tayyip Erdogan delivered a surprisingly strong result, but not strong enough to directly outsmart challenger Kemal Kilicdaroglu. This requires more than 50 percent of the vote.
According to former ambassador Ron Keller, both candidates have taken it relatively easy over the past two weeks. He points out that the heat of battle was actually fought in the first round. "You could feel Erdogan was disappointed after the first round, but he tried to respond enthusiastically and positively."
And this, according to Keller, is in stark contrast to challenger Kilicdaroglu's dull and "boring" response. While he is modest in his own right, he "tried to attract more votes by making somewhat harsher and more nationalistic statements."
Mobile combiner
That's where the biggest profits can be made, Keller thinks. Certainly for floating voters, who generally come from the nationalist angle. And something special happened right there, according to the former ambassador. "The third candidate two weeks ago – Sinan Ogan – expressed his support for Erdogan, and called on his constituents to vote for Erdogan," Keller points out. "But his party has expressed support for Kilicdaroglu."
Although, according to Keller, it is impossible to say how the voter will interpret this conflict, a new reign of Erdogan is likely if the votes are distributed fairly.
Author: Remy Gallo
Source: BNR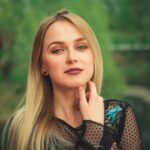 Sharon Rock is an author and journalist who writes for 24 News Globe. She has a passion for learning about different cultures and understanding the complexities of the world. With a talent for explaining complex global issues in an accessible and engaging way, Sharon has become a respected voice in the field of world news journalism.