Erdogan: Our market was relieved by money from the Gulf
President Tayyip Erdoğan said that the financial system, the economy and the banking system are sound and there is no need to worry.
Responding to questions on the Kanal D-CNN Türk joint broadcast, Erdoğan pointed out that there are countries that deposit money in Turkey from the Gulf countries, saying: "This inevitably relieved our Central Bank and our market, albeit for a short time. ".
SAUDI SENT $5 BILLION IN MARCH
The $5 billion deposit that the Saudi Arabian Development Fund announced to deposit with the Central Bank (CBRT) entered CBRT accounts in March.
The CBRT has swap agreements with China for $6 billion, with Qatar for $15 billion, with the United Arab Emirates for about $5 billion, and with South Korea for a total of $28 billion, including $2 billion. of dollars.
By bankers' calculations, about $25 billion of swaps are already in reserves.
CBRT PREFERS FOREIGN CURRENCY DEPOSIT ACCOUNTS
Recently, the CBRT has preferred foreign currency deposit accounts over local currency swap agreements.
While Azeri Socar has an escrow/escrow account of €1bn at the CBRT, it is estimated to have an escrow/escrow account of close to $5bn, the central bank of which is not disclosed.
Asked what his first action would be on Monday morning if he wins the second round of the election, Erdogan said: "We will have to consult with our friends, and first of all, we will have to quickly form the cabinet." (Reuters)
Source: Sozcu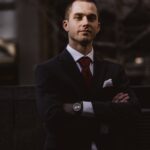 Andrew Dwight is an author and economy journalist who writes for 24 News Globe. He has a deep understanding of financial markets and a passion for analyzing economic trends and news. With a talent for breaking down complex economic concepts into easily understandable terms, Andrew has become a respected voice in the field of economics journalism.