The perpetrator of the attack with a knife was the son of the president of the local council
In the confrontation that broke out after the attack in which two civilians died in Japan, 2 policemen lost their lives and the suspect in the attack was arrested.
Two civilians were killed in a knife attack in the northern city of Nakano last night, according to the Nakano Prefectural Governor's Office in Japan. When the security forces of the State Governorate were informed that a knife attack had been perpetrated against a civilian, law enforcement officers were dispatched to the scene and one civilian was killed in the attack.
While the police announced that "the assailant, who was carrying a firearm and a knife, had fled", the locals were asked to stay in their homes. The 300-square-meter area around the crime scene was declared an "evacuation zone."
The attacker, dressed in camouflage, wearing sunglasses, a mask and a hat, was reported to have taken refuge in a building. Another civilian, wounded by the attacker while escaping, lost his life.
According to state police, 2 police officers lost their lives in a shootout with the attacker overnight.
The person suspected of organizing the attacks was identified as Aoki Masanori, 31, the eldest son of Nakano local council chairman Aoki Masamichi. After the police chase, it was determined that the house where the suspect took refuge was the house of his father, Aoki, and the area was taken to the security circle.
It was announced that the suspect was detained at 04:30 local time this morning. (AA)
Source: Sozcu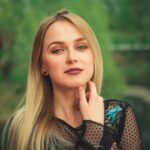 Sharon Rock is an author and journalist who writes for 24 News Globe. She has a passion for learning about different cultures and understanding the complexities of the world. With a talent for explaining complex global issues in an accessible and engaging way, Sharon has become a respected voice in the field of world news journalism.