Today is day 457 of the war in Ukraine. Follow the latest war news in this live blog.
---
The German chancellor evaluates the meeting with Putin
German Chancellor Olaf Scholz plans to speak with Russian President Vladimir Putin in due course. With this Scholz opens the door to diplomatic possibilities, after the countries have effectively set aside all forms of communication.
"My last telephone conversation with Putin was some time ago," Scholz told Cologne newspaper Kölner Stadt-Anzeiger. "But I'll talk to him again in time."
---
Kiev hit by Russian missiles
Last night Russia fired several rockets at the Ukrainian capital Kiev. It is the thirteenth attack on the city this month. While there were no fatalities, damage was done to a shopping mall.
"Another attack in the middle of the night," a Kiev spokesman said. "The X-101 missiles were most likely launched from the Caspian Sea by Tu-95MS bombers."
---
Wagner's boss, Prigozhin, appears to be warning against the coup

Yesterday, the head of the Wagner group Yevgeny Prigozhin began the withdrawal of his troops from the hard-fought Bachmut. At the same time, he sharply criticized the Russian elite and the Russian military, warning of a new revolution "if the elite continues to protect their children from military service."
And that has everything to do with tactics, thinks Russia correspondent Joost Bosman. "He's a criminal, he's a terribly tough man, but he's also a realist," he says. "He tells it like it is, and I think he thinks it's the best way to serve the Russian operation in Ukraine."
---
Japan also extends sanctions on Russia

Japan will freeze the assets of 78 groups and 17 individuals, including military officers, in Russia. The country also halts exports to 80 Russian institutions such as laboratories that have ties to the Russian military. Japanese Chief of Staff Hirokazu Matsuno announced it on Friday.
The sanctions stem from last weekend's G7 summit, where world leaders offered more aid to Ukraine and announced more measures against Russia. Ukrainian President Volodymyr Zelensky was also present for two days at the summit, which was held in Hiroshima, Japan.
---
Russia has begun transferring nuclear weapons to Belarus
Russia has initiated the transfer of nuclear weapons to Belarus. This was stated by Belarusian President Alexander Lukashenko, reports the Russian state news agency TASS. The partnership was announced two months ago.
Russian President Vladimir Putin said in an announcement in late March that storage in Belarus would be ready on July 1. He also stated that Belarus will not be given control over nuclear weapons. Belarus has said it will host nuclear weapons because it wants to protect itself from the West.
Author: BNR web editor
Source: BNR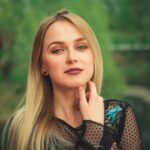 Sharon Rock is an author and journalist who writes for 24 News Globe. She has a passion for learning about different cultures and understanding the complexities of the world. With a talent for explaining complex global issues in an accessible and engaging way, Sharon has become a respected voice in the field of world news journalism.