US chipmaker's market value nears $1 trillion
US chipmaker Nvidia's shares rose 28.4 percent to $394.80. With its shares rising, Nvidia's market value approached $1 trillion.
The increase in the company's shares was effective because Nvidia's sales forecasts for the next quarter exceeded market expectations.
In Nvidia's balance sheet announced yesterday, it was reported that the revenue expectation for the next quarter is 11 billion dollars. Market expectations were that it would be at $7.2 billion.
ARTIFICIAL INTELLIGENCE INCREASE IN DEMAND
Nvidia CEO Jensen Huang also said that the rise of language enhancement tools such as OpenAI's ChatGPT and other AI applications has increased the demand for computing power.
Nvidia's better-than-expected earnings outlook also helped boost shares in other chipmakers and companies that develop artificial intelligence applications.
Shares of US semiconductor company AMD gained more than 10 percent, shares of Google parent Alphabet gained more than 2 percent and shares of Microsoft gained more than 3 percent. (AA)
Source: Sozcu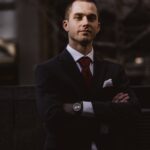 Andrew Dwight is an author and economy journalist who writes for 24 News Globe. He has a deep understanding of financial markets and a passion for analyzing economic trends and news. With a talent for breaking down complex economic concepts into easily understandable terms, Andrew has become a respected voice in the field of economics journalism.