Germany's Lufthansa buys a minority stake in Italy's ITA Airlines
German airline Lufthansa will reportedly acquire a minority stake in Italy's flag carrier ITA.
The Lufthansa Group has agreed with the Italian Ministry of Economy and Finance to purchase 41 percent of the shares of the Italian airline through a capital increase of 325 million euros.
In the statement, it was indicated that the Italian government will also contribute to the capital increase of ITA with an additional 250 million euros, and that after the completion of said purchase agreement, ITA will be jointly managed with the Italians, including the appointment of a General manager.
TRANSPORTING 100 MILLION PASSENGERS
The acquisition must be approved by the European Commission, the governing arm of the European Union.
ITA Airlines was founded in October 2021 following the closure of the 75-year-old airline Alitalia, which had received financial support.
ITA Airlines provides 4,000 jobs and transports 10 million passengers annually with 66 aircraft. (AA)
Source: Sozcu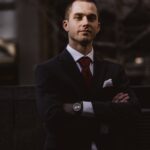 Andrew Dwight is an author and economy journalist who writes for 24 News Globe. He has a deep understanding of financial markets and a passion for analyzing economic trends and news. With a talent for breaking down complex economic concepts into easily understandable terms, Andrew has become a respected voice in the field of economics journalism.