French Minister's 'erotic' book as retirement rebellion continues
The new book by the French Finance Minister, Bruno Le Maire, full of erotic expressions, has become an event in the country.
"Fugue américaine", the 13th book by Le Maire, 54, who has been finance minister since 2017, when President Emmanuel Macron came to power, suddenly became one of the most talked about topics in the country.
A sexual intercourse episode in the book went viral on social media. Many criticized the minister, one of the architects of the controversial law, for finding time to write such a book, as the country has devised a plan to raise the retirement age.
François Ruffin, a member of parliament for the left-wing Unyielding France party, said Le Maire should not have a minute of free time as France lives through one of the most serious economic crises in its history.
Le Maire, on the other hand, said on Twitter that he managed to balance his work and personal life over time, saying: "Some go to museums, movies, concerts. I am writing, "he said.
The international credit rating agency Fitch changed France's rating from AA to -AA last week.
Source: Sozcu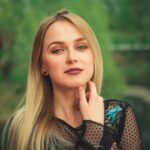 Sharon Rock is an author and journalist who writes for 24 News Globe. She has a passion for learning about different cultures and understanding the complexities of the world. With a talent for explaining complex global issues in an accessible and engaging way, Sharon has become a respected voice in the field of world news journalism.