Will the minimum wage go up? Explanation of the increase in the minimum wage…
Minimum wage workers expect an additional increase to increase their purchasing power due to falling inflation. While the AKP front, which announced in recent months that there will be no increase in the minimum wage in July, promised an increase due to the upcoming elections and the drop in votes, the IYI party also announced an increase in the minimum wage.
WILL THE MINIMUM WAGE INCREASE?
Making a written statement on May 1, Labor and Solidarity Day, IYI party spokesman Prof. Dr. Kürşad Zorlu gave good news to the workers.
Zorlu said: "We will compensate workers for their lost wages retrospectively. First, we will increase our workers by 50 percent, starting in July. We will increase the wages of all public workers who are exposed to wage injustice and improve their personal rights.
"We want to share the good news of our President, Mrs. Meral Akşener, with our workers, officials and retirees. As the IYI Party, we proposed that the current rate of increase for January be 55 percent. However, the political power did not listen to the voice of the workers. Here is our promise to our nation. We will compensate you for any loss in wages retroactively. First, we will increase our workers by 50 percent, starting in July."
MINIMUM WAGE EXPLANATION BY MINISTER BİLGİN
Vedat Bilgin, Minister of Labor and Social Security, said: "We will reassess in July and determine a minimum wage that will protect workers." saying. Regarding pensions, Bilgin said: "We will make a comprehensive arrangement, which includes 7,500 lira. Details will be announced by our president," he said.
Source: Sozcu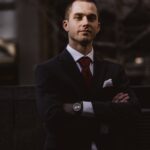 Andrew Dwight is an author and economy journalist who writes for 24 News Globe. He has a deep understanding of financial markets and a passion for analyzing economic trends and news. With a talent for breaking down complex economic concepts into easily understandable terms, Andrew has become a respected voice in the field of economics journalism.