Morgan Stanley to lay off 3,000 jobs
According to sources familiar with the matter, the US investment bank Morgan Stanley is preparing for the second wave of layoffs in recent months. The bank plans to lay off 3,000 jobs in the second quarter.
Morgan Stanley chief executive James Gorman said last month that underwriting and merger activity has been suppressed and that he does not expect a recovery before the second half of this year or 2024.
UNCERTAINTY IS INCREASING
A source familiar with the layoffs claimed that the layoffs were due to the decline in mergers and acquisitions and difficult economic conditions.
Sharon Yeshaya, Morgan Stanley's chief financial officer, said last month that "cost management" is the priority area for the bank due to uncertain markets and high inflation.
DIMINISHED BENEFITS AND INCOME
Morgan Stanley announced that its net income and income declined in the first quarter of this year on its balance sheet announced in recent months.
Consequently, the bank's net income in the first quarter of this year decreased by 19 percent compared to the same period of the previous year and fell to 3 billion dollars. The company had a net profit of $3.7 billion in the first quarter of 2022.
The bank's revenue in the first quarter of this year fell 2 percent from the same period a year earlier and fell to $14.5 billion. The bank's revenue was recorded at $14.8 billion in the first quarter of 2022.
DESIGNS ARE EXTENDING THROUGHOUT THE INDUSTRY
Morgan Stanley has laid off some 1,600 jobs in recent months. Then Goldman Sachs laid off nearly 3,200 employees in January, one of the biggest layoffs in history.
Citigroup CEO Jane Fraser also said yesterday that her company is willing to make adjustments to the investment bank's staff.
Source: Sozcu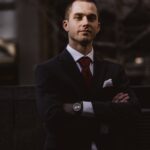 Andrew Dwight is an author and economy journalist who writes for 24 News Globe. He has a deep understanding of financial markets and a passion for analyzing economic trends and news. With a talent for breaking down complex economic concepts into easily understandable terms, Andrew has become a respected voice in the field of economics journalism.