Critical meeting between Iran and Saudi Arabia
According to the Tesnim news agency, based in Iran, Abdullahiyan gave information about the deal reached with Saudi Arabia at a press conference in the capital Tehran.
Emphasizing that the deal will establish peace in the region, Abdullahiyan said he would meet his Saudi Arabian counterpart Bin Ferhan, but did not give a date.
Iranian Minister Abdullahiyan added that progress has been made in negotiations to normalize relations between his country and Bahrain.
RELATIONS BETWEEN TWO COUNTRIES
On January 2, 2016, 47 people, including Shiite cleric Nimr al-Nimr, were executed in Saudi Arabia on "terrorism" charges.
Following statements by the Iranian authorities reacting to the executions, the Saudi Arabian embassy in Tehran and consulate buildings in the city of Mashhad were set on fire by protesters in Iran.
Diplomatic relations between the two countries, already strained by the Yemen crisis that began in March 2015, were completely severed.
Iranian and Saudi Arabian officials met in Baghdad in April 2021 for direct talks, and talks mediated by Iraq continued thereafter.
Riyadh and Tehran agreed to the resumption of diplomatic relations on March 10, through the Chinese authorities, in Beijing after 7 years. (AA)
Source: Sozcu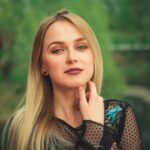 Sharon Rock is an author and journalist who writes for 24 News Globe. She has a passion for learning about different cultures and understanding the complexities of the world. With a talent for explaining complex global issues in an accessible and engaging way, Sharon has become a respected voice in the field of world news journalism.