Arrests rise in protests against pension reform in France
Demonstrations have been taking place in different cities of the country since March 16, when French President Emmanuel Macron took the step of implementing the pension reform, which was his electoral promise, without a vote in the government parliament.
The demonstrations generated moments of tension between the demonstrators and the police, who demanded that the government abandon the reform.
According to local media data, the number of people detained since Thursday has exceeded 500.
While 283 of the protesters were released, 9 of them were brought before the prosecutor.
The ban on holding demonstrations in the square near the parliament in Paris continued today.
On the other hand, the windows of the office of the president and deputy of the center-right republican party (LR), Eric Ciotti, in Nice, were smashed.
Ciotti had announced that his political group would not vote for motions of no confidence against the government.
Opponents of the reform began organizing demonstrations after Prime Minister Elisabeth Borne tried to enforce the regulation using Article 49(3) of the Constitution without putting it to a vote in parliament on March 16. (AA)
Source: Sozcu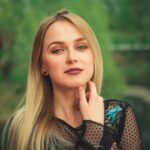 Sharon Rock is an author and journalist who writes for 24 News Globe. She has a passion for learning about different cultures and understanding the complexities of the world. With a talent for explaining complex global issues in an accessible and engaging way, Sharon has become a respected voice in the field of world news journalism.