Former Qatari finance minister faces judge on corruption charges
In Qatar, it has been announced that former Finance Minister Ali Sharif al-Imadi and his entourage have been referred to the Criminal Court following investigation on charges of "bribery and misappropriation of public property".
According to news from the official Qatari agency QNA, in a written statement from the General Prosecutor's Office it was indicated that the statements on the case were taken and the documents and reports were examined. As a result of the investigation, it was reported that the evidence on the accusations against Imadi and the people who accompanied him were collected and the investigation file was transferred to the Criminal Court.
Former minister Imadi and others, whose names have not been released, will be prosecuted for "bribery, misappropriation of public property, abuse of authority, harm to the public and money laundering."
RESEARCH STARTED IN 2021
While Qatar's former Finance Minister Imadi was announced to have been detained and arrested on May 6, 2021, it was announced that a thorough investigation would be launched into the matter.
Imadi, who has been Qatar's Finance Minister since 2013, has also served as Chairman of the Board of Qatar Airways and Chairman of the Board of Qatar National Bank. (AA)
Source: Sozcu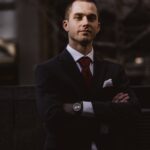 Andrew Dwight is an author and economy journalist who writes for 24 News Globe. He has a deep understanding of financial markets and a passion for analyzing economic trends and news. With a talent for breaking down complex economic concepts into easily understandable terms, Andrew has become a respected voice in the field of economics journalism.