Visit Putin from Ukraine! compared to a thief
Russian President Vladimir Putin today went to the city of Mariupol in the Donetsk region and conducted investigations there.
"Vladimir Putin arrived in Mariupol by helicopter," the Kremlin said in a statement. He toured various neighborhoods of the city, examining the yacht club on the waterfront, the theater building, and historical sites. Putin spoke to local residents in the Nevsky district. He went to his house at the invitation of one of the families, "says the statement.
VISIT TO THE CRIMEA
Putin also traveled to Crimea, which was annexed by Russia in 2014. Putin attended the opening of a children's art school here.
UKRAINE REACTION
Putin's surprise visit, on the other hand, mobilized Ukraine. In a statement from Ukraine, Putin was compared to a thief.
"THE THIEF'S PRINCIPLE"
In a statement about Putin's visit to Mariupol on its official social media account, Ukraine's Defense Ministry said: "Putin, as befits a thief, visited Ukrainian Mariupol in the dead of night."
Source: Sozcu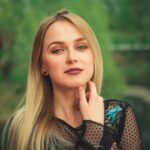 Sharon Rock is an author and journalist who writes for 24 News Globe. She has a passion for learning about different cultures and understanding the complexities of the world. With a talent for explaining complex global issues in an accessible and engaging way, Sharon has become a respected voice in the field of world news journalism.