He went to the polls in Kazakhstan with his eagle
Kazakh voters went to the polls today to elect deputies who will serve in the lower house of parliament and local assemblies for 5 years.
President Kasım Cömert Tokayev was one of those who used the game early in the morning in the country.
Tokayev voted in ballot boxes set up at the Farabi Student Palace in Astana.
Kazakhstan's founding president Nursultan Nazarbayev, who stepped down from his post on March 19, 2019, 4 years ago, voted in the capital Astana.
There were also colorful images during the voting process in the country.
An eagle hunter who lives in the city of Ayagöz, the center of Kazakhstan's eastern Abay province, went to the polls wearing a traditional hunter outfit and an eagle to wear the game.
Eagle hunter Yelaman Adilhanuly's behavior made election officials and voters smile.
Voters went to the polls in their traditional attire in the elections, which took place on the eve of the Newroz Festival celebrations, which symbolizes the "new year" of the Turkish world and the arrival of spring.
Aydarbek Hocanazarov, president of the Respublika Party, one of the 7 political parties competing in the elections, dressed in the traditional dress of Kazakh men, the anchor, and voted.
In the southern city of Taldıkurgan, camel farm owners rode camels to the polls, and this voter behavior caught the attention of social media users.
A college student who came to use the game proposed to his girlfriend at the polls. (AA)
Source: Sozcu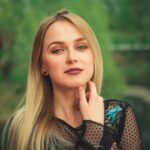 Sharon Rock is an author and journalist who writes for 24 News Globe. She has a passion for learning about different cultures and understanding the complexities of the world. With a talent for explaining complex global issues in an accessible and engaging way, Sharon has become a respected voice in the field of world news journalism.