How to (not) watch viral videos of police brutality
Kwasi Gyamfi Asiedu

March 19, 2023
Angela Blount doesn't watch videos of police brutality. She didn't watch the video of Memphis, Tenn., where police beat up Tire Nichols, a black motorist who later died of his injuries. She didn't watch the video of a Minneapolis police officer killing George Floyd.
And she probably won't watch the next viral video of a black American being beaten or killed by law enforcement.
I have a black son and I have two black grandsons. It would be like watching my own child or grandchildren be beaten to death, she said. I am 67 years old and I didn't want to do that to my body, my mind, my spirit. I had to protect myself.
Videos of police brutality have led to a change in American attitudes. But looking at it can also do real harm.
Of course, seeing someone killed can trigger some kind of traumatic reaction, definitely some anxiety, said Adaobi Anyeji, a clinical psychologist and founder of the Blue Clinic, a psychology practice in downtown Los Angeles that specializes in anxiety and depression. .
Even people who feel compelled to watch such videos may find it unpleasant or impossible to watch them for extended periods of time, year after year.
For Aubrey Backus, a 25-year-old black man in Los Angeles, a short one-hour clip from the Memphis video was enough.
I've seen this story and the same video pretty much before, he said. I know for me personally, it's just exhausting. Mainly because I'm a black man, it's like watching myself get beat up or killed by the police. I don't want to see that constantly, even though I know it happens.
But videos of police beating or killing civilians can be hard to avoid. Here are some guidelines for dealing with this:
You don't have to watch to stay informed
Victim families and advocates hope that the publication of images and videos of explicit violence can lead to change. Sometimes that happens: Rosa Parks said images of 14-year-old Emmett Till's mutilated body prompted her to refuse to give up her seat on a bus weeks later. Minnesota Gov. Tim Walz has said that without bystander videos, the officers involved in Floyd's murder would never have been convicted.
But sometimes videos of police brutality fail to hold the officers involved accountable. For example, those who saw Rodney King beaten in a 1991 video were acquitted by a Superior Court jury. (They were later convicted by a federal jury).
You don't have to watch videos of police brutality to be informed. You need to know yourself and your limits before exposing yourself to disturbing videos, says Arron Muller, a New York-based licensed clinical social worker whose clients are primarily black men, women, and children.
For some people, it's unhealthy to look at, Muller said. Don't feel like you have to watch these images to be moved or to maintain your blackness. [Not watching] don't deny you're black, don't deny you care.
People who want to stay informed about police brutality but don't want to see graphic images of it can instead follow the story in the news, Muller said. If you feel called to take action, participating in peaceful gatherings or writing letters to your elected officials can make a difference, he added. Most mainstream news outlets adhere to a strict code of ethics and generally shy away from presenting disturbing material while accurately reporting on its content.
Although she had not watched the Memphis video, Blount said she was informed about it by watching Rev. Al Sharpton's eulogy at Nichol's funeral and a television interview with Nichol's mother, RowVaughn Wells.
That broke my heart, so I didn't have to see the pictures, Blount said. I heard it from her.
Don't just watch
If you choose to watch videos of violence, watch them with someone you trust in a supportive environment, Anyeji advised.
If you choose people to watch, make sure they are people you have a relationship with, people who are compassionate and supportive, she said.
She recommends making a list of calming activities and questions to ask each other after watching a disturbing video. If you are already in supportive treatment with a therapist, you can also bring this up with them.
Map that out before you watch…so that when you watch the video and it brings up all these reactions that can be very disturbing, very confusing, you already have a plan of what you're going to do to take care of yourself, added them to it.
Muller recommends writing about your thoughts and feelings in a journal as well. For people of faith, he added, it can be helpful to pray to center yourself.
Check in with yourself after watching
If you're watching a disturbing video, it's important to pay attention to your body and watch for signs of anxiety, Muller said.
Make sure you breathe, because sometimes we pause, we tense. Do you have chills? Do you feel hot? Wet palms? Because that could be fear, he said.
Other signs of anxiety can include trouble sleeping, changes in your diet, images replaying in your mind, and an increase in your heart rate, Anyeji adds.
And if you don't feel anything after seeing someone killed, that's also an important physical reaction.
When you have this feeling of apathy or numbness, you don't feel anything which is also a signal that something is happening, Anyeji said.
Participate in 'GRAPE' self-care
If you've been exposed to disturbing video without looking for it and without a plan, Anyeji recommends remembering the abbreviation GRAPES for self-care:
G calls on people to be gentle and compassionate with themselves. Don't suggest that you just have to jump out when you watch a video and it's really disturbing for you. R stands for relaxation. Active relaxation is more than just sitting in front of the television. Do some meditation and take a deep breath, take a walk outside, read or listen to soothing music. These things will actively lower your blood pressure and your heart rate so that they actually relax your body. A is for performance. Disturbing videos can make it difficult to perform even the most basic of tasks. It can be hard to get through your entire to-do list in the days to come, so if you're able to do those things, acknowledge it, instead of beating yourself up about the things you can't doing. P stands for pleasure. When you think of pleasure, you should really be thinking about using your senses to do things that feel good. That could be a special meal, a scented candle, incense or aromatherapy. E is for exercise. It doesn't mean going to the gym and doing cardio exercises for an hour. Take the stairs, park your car a little further away so you can walk a little longer. Move your body. That kicks off endorphins that are effective at helping your mood. S is for socializing. Isolation can make your distress worse, so connect with people to talk about how you're feeling. Be sure to think of people who are generally supportive, not people who invalidate you.
Set boundaries with people who share things with you
If you've received a distressing video from a friend or family member, it may be time to communicate your boundaries with them so they know not to send you something similar in the future.
You should never apologize for setting boundaries. So feel reassured knowing that if it's uncomfortable for you, you have every right to voice it, Muller said.
Anyeji says the sender may be insensitive or numb to the disturbing content, which is also a sign of the sender's traumatic stress, which they may be unwittingly passing on.
Muller recommended saying something like, I kind of promised myself not to take photos and videos that make me feel uncomfortable. I would appreciate it if you would stop sending me something violent because it is not good for my mental health.
Anyeji also suggests saying, if you send me a video like that, of someone being killed, it really triggers me. It's very hard for me to
process and get through my day. Wouldn't you like to send me things like that? I know you're probably just trying to share information, but it's very disturbing.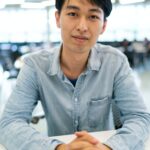 Fernando Dowling is an author and political journalist who writes for 24 News Globe. He has a deep understanding of the political landscape and a passion for analyzing the latest political trends and news.