North Korea launched another ballistic missile today. This was fired in the direction of the Sea of ​​Japan. It is the fourth rocket launch this week, Yonhap news agency reports.
The South Korean military was the first to raise the alarm about the test. The launch is seen as a response to joint military exercises the United States and South Korea are currently conducting. According to North Korea, these are "provocateurs" and "miners". South Korea is also increasingly seeking rapprochement with Japan, much to North Korea's frustration. South Korea and Japan have not maintained close ties due to a complicated colonial past, but the growing threat from North Korea has changed that.
With the launch, North Korea demonstrates that its missiles can fly as far as the American continent. However, the question is whether the warheads can stay intact to achieve their goals. On Thursday, North Korea tested its largest and most powerful ICBM, a Hwasong-17.
Threat to the region
North Korea's actions threaten peace and stability in the region, said Representative Kim Gunn, head of peace and security affairs on the Korean peninsula. The situation will be discussed at a session of the United Nations Security Council on Monday.
Author: Isaac Davids
Source: BNR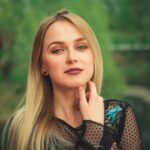 Sharon Rock is an author and journalist who writes for 24 News Globe. She has a passion for learning about different cultures and understanding the complexities of the world. With a talent for explaining complex global issues in an accessible and engaging way, Sharon has become a respected voice in the field of world news journalism.