Demonstration against racism in the Netherlands
Hundreds of people gathered at Dam Square in Amsterdam for the demonstration organized by many non-governmental organizations, in protest of far-right policies in the Netherlands and around the world.
A message of "no to fascism, racism, discrimination and Islamophobia" was conveyed to the demonstration, which was attended by many Dutch people, as well as refugees and activists from different ethnicities and communities.
"RACISM CONTINUES"
In the speeches it was pointed out that racism still continues in the country despite the decrease in the votes of the separatist parties in the elections to the state assembly held on March 15.
In addition to discriminatory policies in the Netherlands, speakers reacted to the Israeli administration's apartheid practices against Palestinians, the Taliban administration's suspension of university education for girls in Afghanistan, and the assassination of Mahsa Amini in Iran.
Protesters with banners reading "Unity against racism", "Refugees is not a crime", "Together against fascism and racism", "The door is open for refugees", "We are all equal", "Racism does not it's an idea", "Unity Against Apartheid" sang "Refugees Welcome Here", "Stop Racism" and "Stop Islamophobia".
TERMINATED WITHOUT EVENTS
After the speeches, the protesters walked from Dam Square in front of the "Shipyard Worker" statue in front of the Portuguese Synagogue.
The march, in which numerous police officers participated, ended without incident.
The "Shipyard Worker" statue in the Netherlands, commemorating the strike of shipyard workers on February 25, 1941 to protest the Nazis' violent acts against Jews during World War II, is located in front of the Portuguese Synagogue in the city. (AA)
Source: Sozcu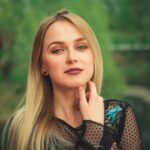 Sharon Rock is an author and journalist who writes for 24 News Globe. She has a passion for learning about different cultures and understanding the complexities of the world. With a talent for explaining complex global issues in an accessible and engaging way, Sharon has become a respected voice in the field of world news journalism.