Description of the UN Black Sea Grain Corridor
Dujarric made a written statement on the extension of the Black Sea Grain Corridor Agreement for another 120 days.
Spokesman Dujarric said: "The Black Sea Grain Initiative, signed in Istanbul on July 22, 2022, has been extended. The initiative aims to ensure the safe shipment of grain and related food products and fertilizers, such as ammonia, from designated Ukrainian ports." he used the phrase.
Noting that the agreement helped reduce world food prices and stabilize markets by transporting 25 million metric tons of grains and food products to 45 countries in the first two periods, Dujarric said: "We thank the Turkish government for provide diplomatic and operational support to the Black Sea. Grain Initiative". he made his assessment.
CRITICALLY IMPORTANT
Dujarric, along with the Memorandum of Understanding to promote the promotion of Russian food products and fertilizers in world markets, stressed that the agreement is essential for global food security, especially for developing countries.
"We remain firmly committed to both agreements and urge all parties to make efforts to fully implement them," the spokesperson said in a statement. he made statements.
The Grain Corridor Agreement was signed in Istanbul on July 22, 2022 between Turkey, Ukraine, Russia and the UN.
The agreement, which was extended for 120 days from November 19, 2022, ended today. (AA)
Source: Sozcu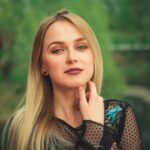 Sharon Rock is an author and journalist who writes for 24 News Globe. She has a passion for learning about different cultures and understanding the complexities of the world. With a talent for explaining complex global issues in an accessible and engaging way, Sharon has become a respected voice in the field of world news journalism.