Electoral work began in representations abroad
While the Turkish Consulate General in Cologne is working full-time for all consular transactions as well as domicile declaration requests this weekend, it has been announced that domicile declarations can only be made on the other two weekends. week.
The Consul General of Cologne, Turhan Kaya, stated that citizens can check if they are registered in the electoral roll between March 20 and April 2 at www.ysk.gov.tr, and those who are not in the electoral roll they can make a statement at the consulate general. until 17:00 Turkish time on April 2, when the objection period will expire.
"WE WILL WORK IN 7 EXTRA DAYS"
Kaya said, "From this weekend until April 2, we will be working 7 days a week. Overseas voting dates will begin on April 27 and continue through May 9. Our citizens will be able to vote until May 14 at customs. Of course, those who want to vote must be registered in the foreign electoral registry. Unregistered voters can come to our consulate general until April 2 and register by making a declaration of address." saying.
Kaya invited all citizens residing abroad to vote in the elections by going to the polls.
Turkish delight was offered to citizens who came to the Cologne Consulate General for transactions during the first weekend shift. (AA)
Source: Sozcu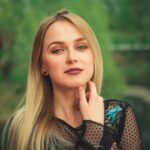 Sharon Rock is an author and journalist who writes for 24 News Globe. She has a passion for learning about different cultures and understanding the complexities of the world. With a talent for explaining complex global issues in an accessible and engaging way, Sharon has become a respected voice in the field of world news journalism.