Tens of thousands of customers receive little or no compensation from their lender for the sky-high interest rates they have paid in the past on their stifling credit. Failure to compensate can amount to tens of thousands of euros per person.
This is evident from the research of Kassa and Stichting Geldbelangen. Both organizations receive weekly emails from angry consumers raising the alarm about missing compensation.
Lender Santander consistently refuses consumers asking for compensation. It is estimated that tens of thousands of clients in this group are not getting the compensation they are entitled to. Crédit Agricole Consumer Finance (CACF) pays thousands of euros too little in compensation to customers who apply for the compensation scheme via Mijnrentetoeslag.nl.
AuthorSt: BNR Web redactie and ANP
Source: BNR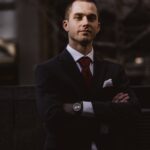 Andrew Dwight is an author and economy journalist who writes for 24 News Globe. He has a deep understanding of financial markets and a passion for analyzing economic trends and news. With a talent for breaking down complex economic concepts into easily understandable terms, Andrew has become a respected voice in the field of economics journalism.