Japan and Greece Security Cooperation
Greek Prime Minister Kiryakos Mitsotakis discussed bilateral relations and regional developments with Japanese Prime Minister Kishida Fumio, whom he met in the capital Tokyo.
According to the joint statement made on the occasion of the meeting, Kishida and Mitsotakis condemned Russia's attacks on Ukraine, calling it an "unjust and illegal war."
The two prime ministers said the world was at a historic turning point in the most severe and complex security conditions since the end of World War II.
FREE AND OPEN INDO-PACIFIC HIGHLIGHT
Kishida and Mitsotakis, who reached an agreement to increase security cooperation in the face of rising geopolitical risks, highlighted the Free and Open Indo-Pacific.
Drawing attention to the need to strengthen NATO's Indo-Pacific engagement, Kishida and Mitsotakis stressed the importance of promoting Japan-NATO cooperation.
The two agreed to oppose any attempts to unilaterally change the status quo by force, including in the East China Sea and the South China Sea, and oppose pressure to escalate tensions. (AA)
Source: Sozcu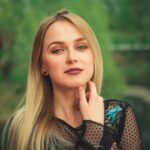 Sharon Rock is an author and journalist who writes for 24 News Globe. She has a passion for learning about different cultures and understanding the complexities of the world. With a talent for explaining complex global issues in an accessible and engaging way, Sharon has become a respected voice in the field of world news journalism.