A dinner between a former president, an anti-Semitic rapper and a Holocaust denier. No, not the beginning of a joke, but the seating arrangement of an actual dinner by former President Donald Trump at his Mar-a-Lago estate. Republicans, including some big names, have spoken out openly against meeting with Trump, who wants to run again for president.
At Trump's invitation, rapper Kanye West visited the Florida estate. The rapper, who struggles with some mental illness, also wants to run for president in 2024. West, in turn, brought along Nick Fuentes. A 24-year-old American far-right pundit known as a Holocaust denier, white nationalist, and leader of a far-right group. Due to his peppery lyrics, his show can no longer be found on YouTube.
"Unexpected" arrival.
Trump confirmed meeting the highly controversial people on his social media platform. Furthermore, he stated that the rapper "arrived unexpectedly with three friends, that he knew nothing about". In an online talk show, Ye, as the rapper calls himself these days, confirmed the course of events reconstructed by Trump.
Ye, who is also known by his other names Yeezus, Saint Pablo, and his real name Kanye Omari West, is not an undisputed name himself. Ye has recently seen partnerships with major brands disappear due to anti-Semitic statements. According to Ye, who compares himself to Malcolm X and Martin Luther King, the meeting was about, among other things, his run for president.
Gloomy atmosphere
On his social media platform Social truth Trump describes it as a "quick and easy" meeting. A reconstruction of the Washington Post also describes dark moments during the meeting, in which Trump made fun of Kim Kardashian, Ye's ex-wife. Additionally, the rapper reportedly asked Trump to become his vice presidential candidate in 2024. Trump declined that offer.
Republicans speak
Trump's dinner with controversial figures has meanwhile caused a schism within the Republican party, Trump's party. Big names like former Vice President Mike Pence, Senators Lindsey Graham, Rick Scott, Bill Cassidy, Susan Collins and Thom Tillis spoke. The Republican party chairman also said that within the party "there is no room for white supremacy, neo-Nazism, hate speech and bigotry and that it is disgusting."
Author: Aaron Loupatty
Source: BNR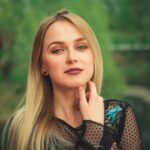 Sharon Rock is an author and journalist who writes for 24 News Globe. She has a passion for learning about different cultures and understanding the complexities of the world. With a talent for explaining complex global issues in an accessible and engaging way, Sharon has become a respected voice in the field of world news journalism.