The rate of price increase in Belgium slowed in November, but inflation remains very high. Food and energy, among other things, have become much more expensive, reports the national statistics agency Statbel.
Daily life has become 10.6% more expensive for Belgians than in the previous year. In October, they paid an average of 12.3% more for their daily purchases.
Spain
In Spain, price increases were also less marked than last month. Here, according to the INE statistics agency, consumer prices increased by 6.8 percent, compared to 7.3 percent in October. For Spaniards, it marked the lowest inflation since the start of the Russian invasion of Ukraine, which has largely contributed to soaring energy and food prices around the world.
European inflation
Inflation is still very high in many European countries. The policy of the European Central Bank aims to keep inflation around 2%. Interest rates in the eurozone have therefore already been raised several times.
On Wednesday, it will be announced how fast prices have risen in the Netherlands and in the entire eurozone. ECB President Christine Lagarde warned earlier this week that inflation is unlikely to have peaked yet.
In turn, European Commission researchers reported that economic confidence in the eurozone has increased slightly. The mood is still gloomy, but consumer confidence has stopped falling further due to an improvement in consumer perceptions of the economy. In October, economic confidence fell to its lowest point since autumn 2020.
Author: ap
Source: BNR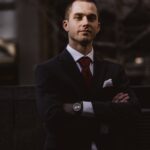 Andrew Dwight is an author and economy journalist who writes for 24 News Globe. He has a deep understanding of financial markets and a passion for analyzing economic trends and news. With a talent for breaking down complex economic concepts into easily understandable terms, Andrew has become a respected voice in the field of economics journalism.