With a more flexible immigration policy, Germany wants to attract more migrant workers. In this way, the Germans want to prevent the 13 million baby boomers who will retire in the next 15 years from creating a vacuum in the job market. German Interior Minister Nancy Faeser has presented a bill to make it easier to obtain German citizenship.
According to German correspondent Derk Marseille, the proposal was already in the coalition agreement and is now being worked out; the German passport can be obtained after 5 years instead of the current 8 years. It will also become easier to hold dual passports. "If you can speak German quickly or if you have a good academic or work performance, you should get a passport within 3 years."
Country of modern immigration
Faeser wants Germany to become a modern immigration country and will have an advantage over other countries if it starts doing so quickly. According to Marseille, the law applies to everyone: refugees included. 'The Social Democrats and the Greens support this proposal, but the liberal FDP is very critical. I also criticize the largest opposition party, CSU/CDU, which believes that the German passport has been tampered with and that the law will have a pull effect.'
Author: Mark VanHarreveld
Source: BNR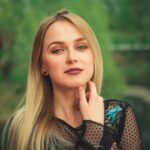 Sharon Rock is an author and journalist who writes for 24 News Globe. She has a passion for learning about different cultures and understanding the complexities of the world. With a talent for explaining complex global issues in an accessible and engaging way, Sharon has become a respected voice in the field of world news journalism.