Election visit of foreign investors to Istanbul and Ankara
Many foreign investors will hold talks in Istanbul and Ankara years later to take the pulse of whether the elections to be held in May will bring about a radical change in the Turkish economy and financial markets.
Several major foreign bank financial institutions, including BBVA and BNP Paribas, will hold talks with investors, current lawmakers and opposition officials and advisers, according to investors and bankers familiar with the matter.
Investors will try to understand whether the election period will create a good opportunity to increase their Turkish holdings, which have been reduced considerably in recent years, and even reduced to near zero in the TL-denominated bond market.
VISIT TO TURKEY AND INCREASED TELECONFERENCE CALLS
As a result of President Tayyip Erdogan's unorthodox political approach, including massive interest rate cuts in the face of rising inflation, the economy and markets have largely come under state control, and large numbers of foreign investors have left the Turkish markets in the last five years.
However, polls conducted on the weekend of March 11 and 12 showed that Kemal Kılıçdaroğlu, the Nation Alliance candidate, is 10 points ahead of Erdoğan in the presidential and parliamentary elections, which will take place on May 14 and seem be the most important election in the history of Turkey.
The sources said foreign investor visits to Turkey and conference calls have also increased in recent weeks. The talks will continue in April and will attract much more attention than in previous years.
COME FOR A VISIT HAVE $1.5 BILLION ASSETS IN BONDS
A source familiar with the matter said the clients who attended the BBVA visit have about $1.5 trillion in emerging-market bond assets.
If the source wins the opposition election, "there is the possibility of big rate hikes relatively soon. Investors are "trying to figure out who will win, who will fill the top spots and what the schedule will be," he said.
Garanti BBVA, the Turkish division of BBVA GARAN.ES It did not comment on the meeting, while TEB, in which France's BNP is the majority shareholder, confirmed that BNP will hold emerging market investor meetings in the coming weeks.
BETWEEN DEVELOPING COUNTRIES
"STAR"
Treasure According to the data, foreigners' share of the TL-denominated bond market has now fallen below 1 percent, from its record close to 25 percent five years ago. Foreigners also reduced their participation in markets such as stocks. This change came about due to the unconventional policies implemented by Turkey.
Although some analysts predict that the lira will gain considerably if the opposition wins the presidential and parliamentary elections, some also predict that the monetary tightening that could be implemented after the possible electoral victory of the opposition will slow economic growth.
Analysts also say that the numerous regulations that have been put in place since the end of 2021 and the extensive management changes expected at the CBRT and other regulatory bodies and ministries will complicate the transition process.
US-based Citi announced that it held a two-day investor meeting with bond and stock investors in Istanbul earlier this month. In a note shared after the meeting, the bank said investors were "hopeful for positive changes" although they were "nervous" about the election results.
A Turkish banker who will take part in the meetings said: "Recently there has been interest in Turkey among investors. We will monitor whether this interest from investors who will participate in the meetings to be held will become an investment."
DIRECT INVESTMENT APPROACH
Another source with knowledge of a number of other planned meetings, said that in addition to the usual Western investor meetings, they also attracted interest from the Gulf region for the investor meeting this time. The source said that the difference between this group is centered on "direct investment".
A Western foreign investor, who spoke to Reuters and plans to visit Turkey soon, stated that he wanted to have a comprehensive meeting with the opposition and also planned to meet with CBRT officials.
The investor said: "It may be a good opportunity to reconsider Turkey's 'weak' position among peer markets. If a star is to emerge from emerging markets this year, it will be Turkey."
The CBRT did not respond to questions about the investor meetings. (Reuters)
Source: Sozcu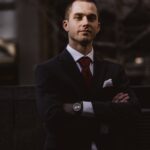 Andrew Dwight is an author and economy journalist who writes for 24 News Globe. He has a deep understanding of financial markets and a passion for analyzing economic trends and news. With a talent for breaking down complex economic concepts into easily understandable terms, Andrew has become a respected voice in the field of economics journalism.