US Treasury Secretary Janet Yellen is holding a secret emergency session on the financial market turmoil. Investors withdrew their hands from several major banks on Friday, causing many shares to drop significantly in value.
This is a "private meeting" convened with the Financial Stability Supervisory Board. It seems that Yellen also wants to put out a fire. On Wednesday, she shocked investors after ruling out insuring bank balances over $250,000 with failing banks.
The financial sector remained in uncertainty for weeks. It all started with the collapse of the American Silicon Valley Bank, after a customer-run bank. Subsequently, other banks also ran into problems, including Signature Bank, which also had to close its doors on orders from the financial regulator.
Concerns in Europe, but leaders remain calm
The unrest in the United States then spread to Europe. Where already troubled Credit Suisse had to be saved from collapse by competitor UBS. Meanwhile, investors in Europe are not convinced this will continue. Bank stocks have been rocking up and down all week, with particularly steep declines. Meanwhile, EU leaders and top financial sector executives are trying to keep the peace. They ensure that European banks fare much better than those in the United States. This is partly due to greater financial reserves and stricter supervision by the authorities.
Author: BNR web editor
Source: BNR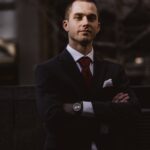 Andrew Dwight is an author and economy journalist who writes for 24 News Globe. He has a deep understanding of financial markets and a passion for analyzing economic trends and news. With a talent for breaking down complex economic concepts into easily understandable terms, Andrew has become a respected voice in the field of economics journalism.