About 40 percent of shopping sites in Europe were found to be deceptive
The EU Commission has published the results of scanning 399 Internet shopping sites in Europe with the participation of 23 member countries and consumer protection institutions from Norway and Iceland.
According to the results of examinations carried out on sites that sell a wide range of products, from textiles to electronic devices, 148 Internet site consumers used deceptive practices.
A total of 42 websites implemented fake countdown timers with deadlines to purchase certain products. 54 online shopping sites directed consumers to subscriptions, more expensive products, or more expensive delivery options with their visual layouts or language options.
HIDDEN INFORMATION
70 websites hid important information, such as shipping cost, product content, or affordable options, or made this information less visible to consumers. Additionally, 23 websites withheld information to lure consumers into a subscription.
The purchasing practices of 102 of the websites examined were also audited. Twenty-seven of these apps were found to use design tricks defined as "dark patterns" and the websites directed users to act against their will.
At this stage, national consumer protection authorities will have websites to stop the practices in question. (AA)
Source: Sozcu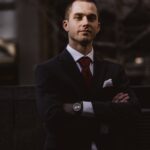 Andrew Dwight is an author and economy journalist who writes for 24 News Globe. He has a deep understanding of financial markets and a passion for analyzing economic trends and news. With a talent for breaking down complex economic concepts into easily understandable terms, Andrew has become a respected voice in the field of economics journalism.