Response to Finland's Erdogan: 'Nothing without Sweden'
After the Koran was burned near the Turkish embassy in the Swedish capital Stockholm, Turkey closed the doors on Sweden's NATO membership and Finland issued a remarkable statement.
After the provocation in Sweden, Turkey last week canceled the meeting of the trilateral mechanism between Sweden and Finland indefinitely.
President Recep Tayyip Erdoğan, in his statement yesterday, gave a positive signal about Finland's NATO membership, saying: "We can give a different message about Finland if necessary. Sweden will be surprised when we give a different message about Finland. But Finland should not make the same mistake," he said.
Foreign Minister Mevlüt Çavuşoğlu said today: "We have been saying that we have fewer problems with Finland since the application process of the two countries began. It would be fair to distinguish between a country with problems and one with fewer problems. However, it was requested that the membership process of the two countries be carried out jointly. For this reason the triple ahitname was signed. Since then, Finland has taken some steps, but there have been no provocations like in Sweden, "he said.
Finnish Foreign Minister Pekka Haavisto commented on these remarks in a statement today.
During a press conference in Helsinki, Haavisto noted that Finland is committed to continuing the NATO process with Sweden. Stating that the security of his country and Sweden are not independent of each other, Haavisto said: "Our wish is to become a NATO member together with Sweden."
Source: Sozcu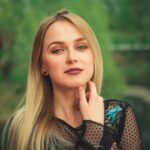 Sharon Rock is an author and journalist who writes for 24 News Globe. She has a passion for learning about different cultures and understanding the complexities of the world. With a talent for explaining complex global issues in an accessible and engaging way, Sharon has become a respected voice in the field of world news journalism.