Tough statement from Russia: they lied to us
Russian Foreign Minister Sergey Lavrov claimed they were lied to about the Black Sea grain initiative.
At his press conference on the sidelines of the 78th UN General Assembly, Lavrov said: "We were lied to" regarding United Nations (UN) Secretary-General Antonio Guterres' questioning whether Russia "had the desire to rejoin the Black Alliance." Sea Grains Initiative." "The Secretary-General was forced to say this or he was misled," he claimed.
"They (the West) directly said that investments would be softened to facilitate the export of Russian fertilizers and grains," Lavrov said. Lavrov said: "We have not worked out the proposals added by the UN Secretariat. "Everyone is aware of it," he said.
Lavrov stated that none of the points on the list were met. Lavrov stated that Guterres' plan to revive the "Black Sea Grain Initiative" and the Ukraine peace plan are "unrealistic", saying: "It is not possible to implement these plans and everyone understands this, but at the same time "At the same time they say that this is the only basis for negotiations." (AA)
Source: Sozcu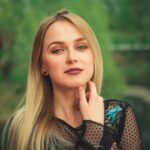 Sharon Rock is an author and journalist who writes for 24 News Globe. She has a passion for learning about different cultures and understanding the complexities of the world. With a talent for explaining complex global issues in an accessible and engaging way, Sharon has become a respected voice in the field of world news journalism.