US Defense Secretary Austin: We will continue to support Ukraine
US Defense Secretary Austin spoke at a joint press conference in Germany with US Chief of Staff General Mark Milley following the Ukrainian Defense Contact Group meeting.
Austin stated that a very successful meeting was held in the Ukrainian Defense Contact Group and said: "This is our 15th meeting and I am always amazed by the determination of the approximately 50 countries represented here to help Ukraine defend itself." he said.
Austin said Ukraine's Defense Minister also attended the meeting for the first time and was looking forward to hosting Ukrainian President Volodymyr Zelenskiy at the Pentagon on September 21.
Praising Ukrainian forces for making steady progress in a difficult fight, Austin said: "We are focusing intensely on our near-term support for Ukraine's brave warriors. We are working with Ukrainian leaders to plan for long-term defense and deterrence. The United States, along with our allies and partners around the world, will continue to support a free and sovereign Ukraine. So far, global partners of the United States and Ukraine have provided more than $76 billion in direct security assistance." he said.
Austin noted that they will continue to work in close cooperation with Ukraine to ensure the effective use and protection of aid.
Referring to military equipment aid provided to Ukraine, Austin noted that existing air defense capabilities protect civilians in Ukraine.
Austin emphasized that Russia has launched attacks against Ukraine's energy infrastructure in the past, protecting Ukraine's "heroic" infrastructure and maintaining global grain exports.
Claiming that Russian President Vladimir Putin launched an attack on Ukraine, Austin claimed that the Kremlin sent thousands of its own citizens to their deaths.
Austin claimed that Putin was trying to buy time, but he was wrong and time was not on his side, adding: "The world will never accept the idea that the imperial ambitions of tyrants and despots should outweigh the sovereign rights of the United Nations (UN) member states." saying.
F-16 AIRPLANES CAN BE DONATED TO UKRAINE
Austin recalled that the G7 countries condemned "Ukraine's illegal and unprovoked invasion of Ukraine" in their joint statement and affirmed that the leaders will adhere to bilateral security agreements to secure Ukraine's future.
Stating that more than 22 countries have signed this declaration since the G7 summit in June, Austin said that these countries continue their efforts to increase their support for Ukraine.
Austin noted that "M1" tanks will soon be brought to Ukraine, which will support the "Leopard" tanks already on the battlefield.
Stating that joint F-16 training for Ukrainian pilots will begin, Austin said these trainings show the United States' commitment to Ukraine's right to self-defense.
Austin noted that the Netherlands, Denmark and Norway intend to donate F-16 aircraft to Ukraine and recalled that Denmark is preparing military aid worth $833 million.
Recalling that Sweden announced a military aid package worth more than $300 million last month, Austin reported that Germany also announced a military aid package worth $420 million, including ammunition and demining equipment. .
Austin called on his counterparts to provide all possible support to help Ukraine prepare for winter.
Assessing that this support will help Ukraine become a reliable power in the future, Austin said:
"This is not just the fight for the survival of a democracy at war, it is our fight for a world where autocrats can no longer draw borders by force. This is the fight to avoid a new era of chaos and despotism. "This is the fight for a world where rules are upheld, rights are protected and aggression is punished."
Responding to questions from members of the press, Austin stated that support from both the Republican Party and the Democratic Party for aid to Ukraine continues and that he is pleased with it, and that they will continue to work to ensure that support continues.
Austin, who was asked to assess whether Europe is ahead of the United States in terms of military and financial support for Ukraine, added that they are not competing with any country or organization and that this is an international effort. (AA)
Source: Sozcu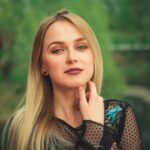 Sharon Rock is an author and journalist who writes for 24 News Globe. She has a passion for learning about different cultures and understanding the complexities of the world. With a talent for explaining complex global issues in an accessible and engaging way, Sharon has become a respected voice in the field of world news journalism.