Milan couldn't beat Newcastle United with their shots!
Milan and Newcastle United met in Group F, described as the 'Group of Death' of the Champions League. In the match played at San Siro, 31 shots were taken during 90 minutes, 10 of them on goal, but no goal was scored.
Milan, who wanted to start the group in which PSG and Dortmund were in with a victory, entered the game like a storm and filled the rival goal with shots, but goalkeeper Pope managed to keep his team in the game, especially in the first part.
After the match ended 0-0, both teams started the group with one point each.
Tonali, who was loaned to Newcastle United from Milan earlier this season, was applauded by the crowd when he left the game in the 72nd minute.
Milan goalkeeper Mike Maignan was injured in the 81st minute and was replaced by Marco Sportiello.
Milan will play away against Dortmund on October 4. Newcastle United will host PSG at home.
Source: Sozcu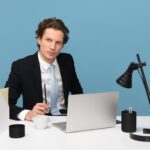 Robert Happel is an author and sports journalist who writes for 24 News Globe. He has a deep passion for sports and a talent for analyzing the latest developments in the world of athletics. With a unique perspective and a wealth of knowledge on the subject, Robert has become a respected voice in the field of sports journalism.